Looking for information
on High School Camp?
We've pressed pause on High School Camp for the immediate future.


We've had a persistent feeling for years that we needed to add a service component to summer camp and so we've decided to take some time to re-imagine what that might look like.


Hopefully, you've had time to come up with other options for the summer of 2021, but if not, we wanted to suggest some other possibilities:

Camp/Mission Trip Hybrid
We are partnering with Youthworks to beta-test a new Camp/Mission Trip hybrid experience for students in Indianapolis and Nashville. We are currently looking for a few churches to fill those spots. If you are interested in being considered to be a partner, please click on this link to get on the list. We will get right back to you as soon as possible so we can start dreaming together.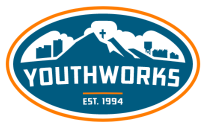 A traditional Youthworks Trip
Youthworks has mission experiences all over the country and we lobe their approach. As a partner they have also given our friends and family a significant discount.

BigStuf Camps
One of our favorite camps is BigStuf in the Florida Panhandle. It's an amazing camp for students and facilitates a great environment for learning and faith development. Click on the link below for more information.
Weekend Retreat
We've created a product called Weekend Retreat. Though your camp may be longer than a weekend, this content will give you many of the components you will need to pull off your own camp experience.
If none of those options work for you, please give your Orange Specialist a call and we'll help you get you connected with a great camp option within driving distance of you. Find Your Orange Specialist!


We've loved hosting High School Camp, and we're so excited for the future of student camps. As you all know, camp is a critical part of a great student ministry strategy. We look forward to helping you move forward in the future.